Close
Avangate Acquires 2Checkout

to Expand Payment Flexibility and Broaden Market Reach

Combined company will bring a unique combination of eCommerce and subscription management solutions to market through various payment models across the globe.
Find out more:
Start Selling STOPzilla Mobile Antivirus
Up to 85% Commision for Top Affiliates Products
Sell top software and SaaS titles as an affiliate!

Latest offers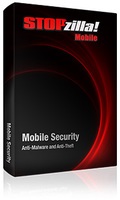 Merchant: iS3
Category:
Mobile phones contain more sensitive data than ever before, and mobile Internet usage and downloads grow every day. Protecting your devices with a mobile antivirus solution is critical to keeping your personal data safe.
STOPzilla Mobile was developed in the United States to provide the ultimate antivirus software for Android devices. Not only can this mobile antivirus program protect your device from malicious apps and websites, but it also comes with countermeasures to keep your data safe - even if the device is stolen. Clean up your Android device's memory and increase speeds by using the Application Audit feature. Users can also run a scan at any time to check their Android device for viruses or malicious programs.
The visitors that come to us from your site are traced for at least 30 days, so if they buy even in a month or two, you will still get your money from the sale.
We will provide you with banners and links to use on your site. All you have to do is place them so that they are easily noticed by your visitors, then start counting monthly revenues.