Avangate Affiliate Network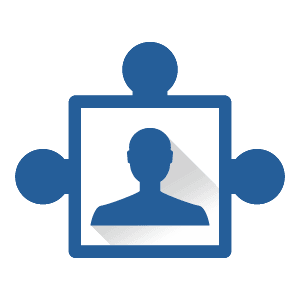 Unified Affiliate Management
Integrated Affiliate Network
40,000 Affiliates Focused on Software & Online Services
Get in front of new customers worldwide via our niche affiliates from across the world. Whether it's tech content publishers, deals aggregators, paid search or other online services affiliates, your products and services will benefit from a wider visibility using this global channel as well as targeted reach to specific markets.
And it's not only the visibility, but also the sales - we're seeing on average a lift of 25% in online sales with the sales generated by affiliates in our network.
Easy to Set Up and Start Selling
Get Everything Up and Running Within Minutes - Affiliates Included!
Set Up Your Products to Be Available in the Avangate Affiliates Network
Quickly set up and control all aspects of your affiliate network and selling program, from approval policy and available products to cookie life and the individual payout per product both for the initial sale and subscription renewals. Also easily manage discount levels, affiliate welcome and rejection messages and performance tiers.
Avangate also makes it easy to get started with affiliate recruitment. Sign up with Avangate's Power Affiliates to leverage a wide range of the network's most popular partners - and enjoy almost immediate flow of traffic to your products.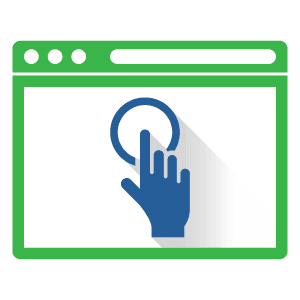 Performance Marketing Oriented Platform
See Results with Performance-Based Incentives
Avangate Affiliate Network
Avangate Affiliate Network has at its core the pay-per-action business model for retribution with dedicated subscription features. Set a payout for your affiliate partners on a revenue share basis and reward them for subscription renewals.
Avangate makes it easy to increase the competitiveness of your affiliate program through performance tiers. Just use the automatic bonus feature to credit affiliates that achieve outstanding results.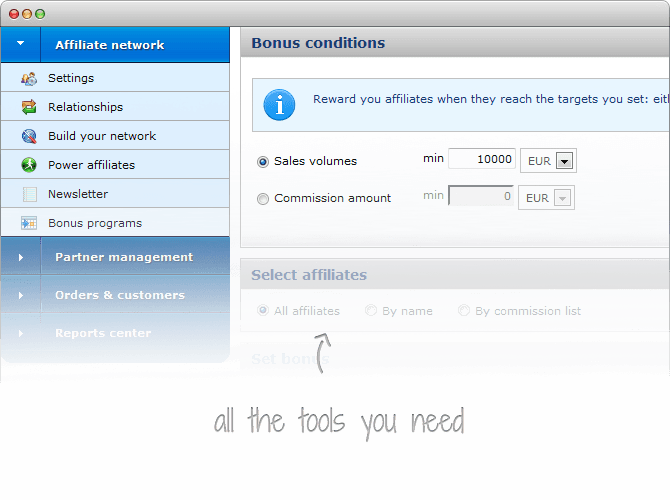 Automatic Integration with Any eCommerce Platform
Get Rid of the Day-to-Day Operational Hassles
Easily add and manage partners online through a centralized partner administration and order management system. It features an intuitive, web-based Partner Portal, easy PRM integration and simple controls. It makes it easy to configure partner tiers, credit limits and margins for new v/s renewals, and speed new channel partners through the partner onboarding process.
Tracking
Payments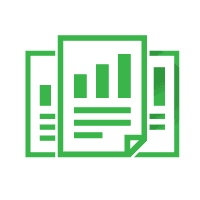 Reporting
Whether you're selling online through Avangate or just using us for the affiliate-driven sales, we take care of the most important aspects of the affiliate program, such as tracking, payments and reporting. With Avangate, you'll receive the benefit of automatic reconciliation, and we'll handle payment distribution to affiliates, as well as the reporting of sales in the web interface and by email.
Enhanced Communication With Affiliates
Keep a Continuous Communication Flow With Your Partners.
Avangate's Affiliate Newsletter Template Makes It Easy to Create and Send Regular Communications to Partners in Your Program.
Alternatively, you can always email individual partners directly from the platform. The program also includes the opportunity to take part in special promotional campaigns run periodically by Avangate.
Information on upcoming campaigns are provided by your Affiliate Team well ahead of the publication date.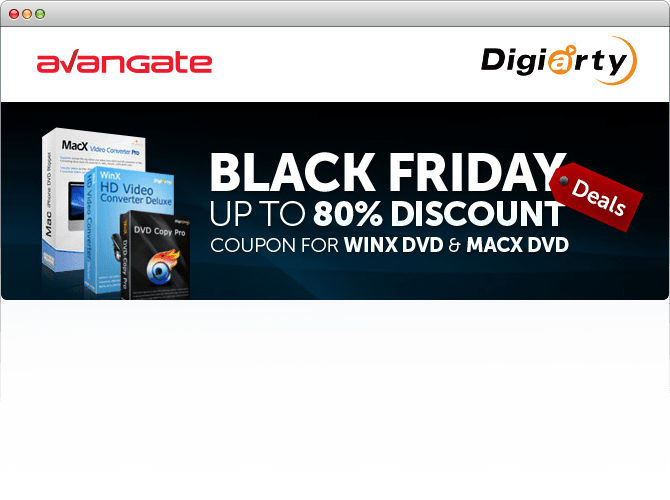 Real-Time Reports Monitor Affiliate Channel Results
Delve Deeply into Health of Your Affiliate Program with Across the Board Indicators.
See How Your Program is Performing at Every Moment
Detailed reports updated in realtime provide all of the key indicators needed to monitor the health of your program. Standard reports include everything from exposure and revenue to conversion and refunds. You can also create custom reports and schedule them to be delivered to your email, for ultimate oversight.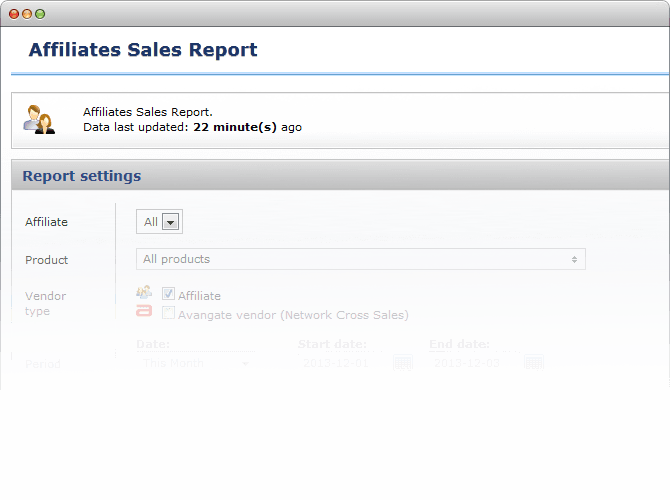 Professional Affiliate Program Management
Accelerate Affiliate Channel Sales with Our Expert Assistance.
Leverage Affiliate Best Practices and Outsource Daily Operations
Running a successful affiliate program requires a dedicated resource, and experience. Avangate offers a range of managed affiliate services that can help. Let our expert Affiliate Managers take over the day-to-day operation of your program. They can help with everything from program setup and affiliate recruitment to partner support and revenue growth strategy.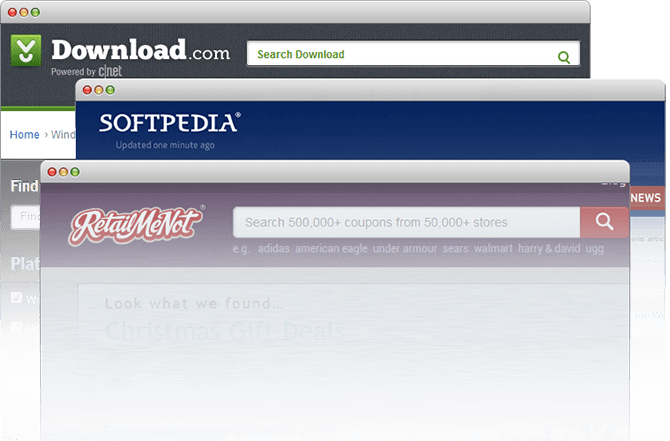 GET STARTED