Avangate Digital Commerce for Software Companies
Turn Your Online Business Ideas into Reality
Avangate gives you all of the business-wide tools needed to sell software online in one simple package. Stop waiting, and start selling with features designed to not only help get you up and running quickly, but also adapt to changing market conditions and opportunities on the fly.
Start Selling in Minutes
Avangate can help!
Deploy a New Product in Days, not Months
Quickly Meet New Customer Demands and Adapt to Changing Market Conditions on the Fly
Avangate's self-service controls and rich feature set give you the ability to quickly define and optimize the customer purchase experience across touchpoints. Use templates to create new products, packages and bundles. Introduce and optimize any revenue model - from perpetual to subscriptions to usage - on the fly. And sell globally with localized pricing, languages and currency, and manage payments in over a 100+ countries.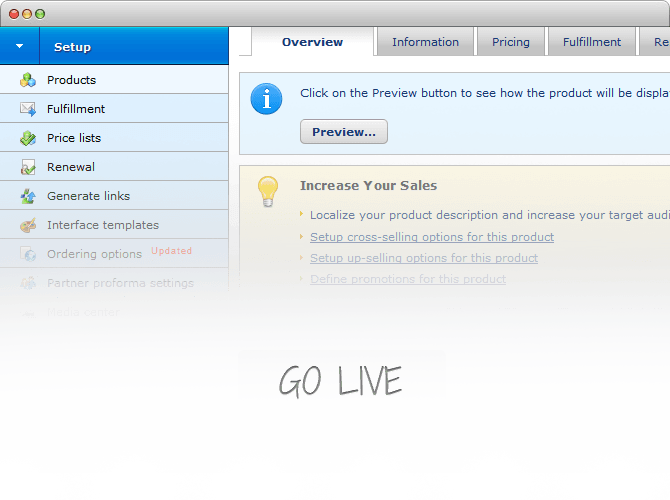 Sell Globally. Act Locally.
Software Companies Can Sell in Over 100 Countries in 130+ Currencies, with 45 Payment Methods and 30 Languages
Avangate enables easy global commerce with out-of-the-box support for local currencies, languages and payment methods. Advanced marketing and reporting tools give you the ability to track and optimize your shopping carts and purchase flows. Avangate also handles risk/fraud, tax, VAT and 24/7 end-user support. These features are the key ingredients needed to start and grow revenue worldwide.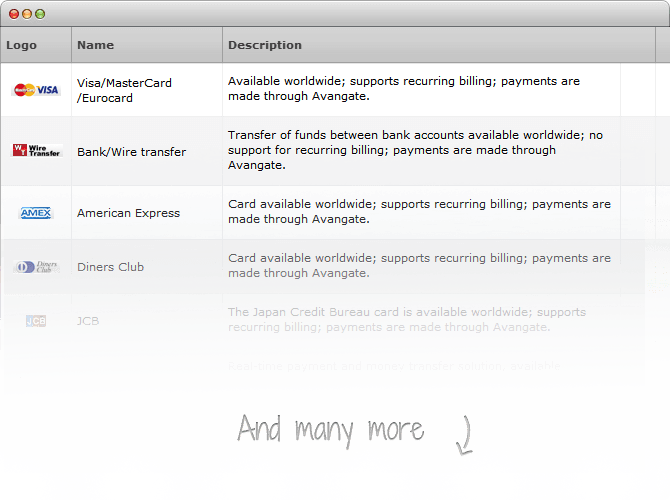 Transition to SaaS
Maintain Your Current Revenue Streams While Making the Transition to SaaS
Given the inevitability of SaaS, Avangate's ability to support all models equally - and manage licenses, subscriptions, recurring billing and renewals simultaneously - makes it the best choice for any software company. Regardless of where you are with your transition - or your pace - Avangate can customize a path to make the change seamless, while ensuring that current revenue streams are not impacted in the process.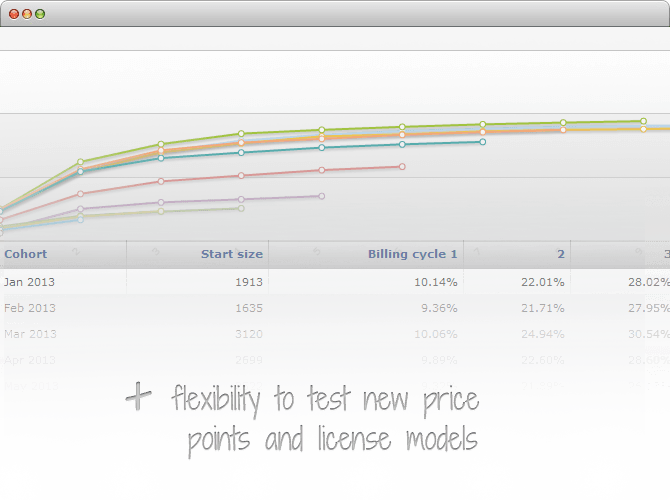 Report
Forrester's study of the Avangate platform provides a useful framework for evaluating the right commerce solution, including identifying your needs and analyzing the potential benefits from the platform.
Case Study
Bitdefender is leveraging the Avangate Digital Commerce platform to sell on-premise and SaaS end-point security solutions, via any channel, implement flexible pricing, penetrate new markets on a global level.
Webinar
Learn the best pricing strategies for software, IoT and digital goods, understand new pricing and licensing models, and find out more on the evolving role of software in a digital business.

GET STARTED