Close
Avangate Acquires 2Checkout

to Expand Payment Flexibility and Broaden Market Reach

Combined company will bring a unique combination of eCommerce and subscription management solutions to market through various payment models across the globe.
Find out more:
Avangate Customer Success Stories
Lavasoft - Anti-malware Leader Company
Partner management efficiency increased more than 6 times
The Context & Solution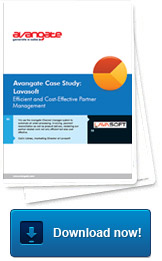 Lavasoft, the anti-malware company, sells their products globally through a mixed distribution model, both direct online as well as via affiliates and reseller partners. The company deployed the Avangate Channel Manager solution to improve their partner management efficiency and most importantly to automate sales operations.

"Now we can organize our network by partner tiers and reward best performing partners with higher discounts, better credit limits and so on," said Calin Udrea, Marketing Director at Lavasoft.
The Avangate Channel Manager system has global capabilities: partners have at their disposal a variety of online payment methods, meaning that regardless of their credit limit they can pay for orders online and get products delivered to end customers instantly, wherever they are located in the world.
"We currently work with partners in 120 countries and time zones are not an issue any more. Resellers have access to all pricing and marketing materials, in a single location. We also use the Avangate system to communicate with our partners, making it a true one-stop-shop," Udrea added. "Avangate is also the merchant of record, eliminating for us all issues related to local sales taxation, regulations and currency exchange. "
Results at a Glance
Partner management efficiency increased more than 6 times;
Time spent with routine tasks decreased by 84%;
10% increase in order volumes;
15% increase in network size.
Want to learn more about Lavasoft's challenges as well as detailed results and benefits from using the Avangate partner order and revenue management system? Download the full case study here.
Read more Avangate client success stories.