Close
Avangate Acquires 2Checkout

to Expand Payment Flexibility and Broaden Market Reach

Combined company will bring a unique combination of eCommerce and subscription management solutions to market through various payment models across the globe.
Find out more:
Start Selling VeprIT Resize Sense
Up to 85% Commision for Top Affiliates Products
Sell top software and SaaS titles as an affiliate!

Latest offers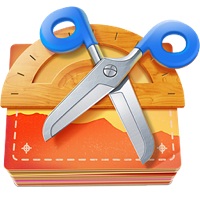 Merchant: VeprIT
Category:
VeprIT Resize Sense is a flexible batch image resizer for Mac OS with various resizing options suitable for any need. It stands out from other batch image resizers with the following distinctive features: Saved user presets . Performing repetitive tasks? No need to enter resizing settings every time! Save a preset once, and reuse it again and again! You can even apply multiple presets to every image! Manual per-image, per-preset crop (and even straighten) adjustment . Other image resizers would at best allow you to align the crop rectangle to the left/right/top/bottom, but a better control is often required. Simple, intuitive, self-explanatory user interface . We have made a great effort to achieve an outstanding usability, and keep working on its improvement!
Other products from VeprIT
The visitors that come to us from your site are traced for at least 30 days, so if they buy even in a month or two, you will still get your money from the sale.
We will provide you with banners and links to use on your site. All you have to do is place them so that they are easily noticed by your visitors, then start counting monthly revenues.