Close
Avangate Acquires 2Checkout

to Expand Payment Flexibility and Broaden Market Reach

Combined company will bring a unique combination of eCommerce and subscription management solutions to market through various payment models across the globe.
Find out more:
Start Selling titlebee gold
Up to 85% Commision for Top Affiliates Products
Sell top software and SaaS titles as an affiliate!

Latest offers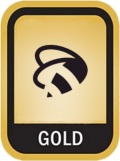 Merchant: titlebee
Category:

        Preparing subtitles and captions for video used to be a long and cumbersome process, but with titlebee the task has been made simpler and quicker by letting the subtitler focus on adding subtitles visually onto a timeline. Now subtitlers and caption editors could truly match their subtitles to the images and replay difficult passages as often as they like and as fast or slow as needed in order to find the optimum result. Subtitlers can display multiple tracks side-by-side for easier translation, revision and proofreading. The final subtitles are electronically embedded into the video either as soft subs (allowing them to be switched on and off) or hard subs (printed on the image permanently). And while titlebee can render the subtitles onto the video independently, and in many different formats (including MP4, MKV, AVI and MOV), subtitles that have been stylized with over 100 different effects and animations can also be exported to an NLE such as Adobe Premiere, Apple Final Cut or Avid Media Composer as an alpha-layer that could sit on top of other elements. This evolved method of working gives subtitlers and caption editors rapid turnaround times and an intuitive movie-making experience that result in more satisfied production teams and clients.

The visitors that come to us from your site are traced for at least 30 days, so if they buy even in a month or two, you will still get your money from the sale.
We will provide you with banners and links to use on your site. All you have to do is place them so that they are easily noticed by your visitors, then start counting monthly revenues.