Close
Avangate Acquires 2Checkout

to Expand Payment Flexibility and Broaden Market Reach

Combined company will bring a unique combination of eCommerce and subscription management solutions to market through various payment models across the globe.
Find out more:
Start Selling Ezee Rank Tracker
Up to 85% Commision for Top Affiliates Products
Sell top software and SaaS titles as an affiliate!

Latest offers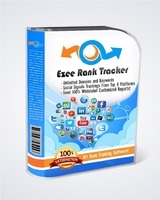 Merchant: Agarwal InnoSoft Pvt Ltd
Category:
#1 Rated - By Over 1000 Users - An Ultimate Rank Tracking Software With Over 21+ Powerful Features that Every SEO Specialist Needs!
From Getting upto 1000 Results in Google SE with 188 Local Domains, It Gives you Ranking for Yahoo, Bing, Youtube Engine, Social Share Info and Website Stats. Its 100% Automated get you reports delivered directly to your email id or your clients with 100% Whitelabel Reports!
With One Time Fee, You will Get Updates/Upgrades for Lifetime! Its Rated as Best Rank Tracking Software in IM Community!
This is Must have for All IM'ers
The visitors that come to us from your site are traced for at least 30 days, so if they buy even in a month or two, you will still get your money from the sale.
We will provide you with banners and links to use on your site. All you have to do is place them so that they are easily noticed by your visitors, then start counting monthly revenues.