Close
Avangate Acquires 2Checkout

to Expand Payment Flexibility and Broaden Market Reach

Combined company will bring a unique combination of eCommerce and subscription management solutions to market through various payment models across the globe.
Find out more:
SwissMadeMarketing Improves Market Agility and Operational Efficiency with Avangate
Internet Marketing Solutions Provider Expands Online Sales into New Regions

ATLANTA, GA - February 28, 2017 - Avangate, the global eCommerce and subscription billing platform that maximizes revenue for software, SaaS and digital solutions, today announced that SwissMadeMarketing, a SaaS provider of online marketing tools, has seen improved market agility and operational efficiency since starting to work with Avangate less than a year ago.
SwissMadeMarketing provides cloud-based business solutions for internet marketers, ranging from keyword research to CMS platform tools. Its flagship product, the keyword research tool SECockpit, is used by more than 67,000 internet marketers around the globe. Other tools include an automatic cloud-based ranking checker, competitive backlink analysis and a tool to help companies rank higher on YouTube.
The SaaS provider uses the eCommerce Module of the Avangate digital commerce Enterprise Edition, which includes a rich set of features that lets them transact at every customer touchpoint, manage subscriptions and effortlessly reach their target audience around the world.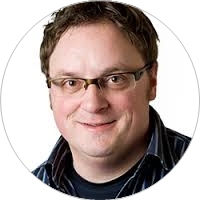 Matthias Hänni
"We simply love Avangate and are a big fan of their digital commerce platform. Everything has been so much easier since we switched to Avangate, starting with various types of implementations, which now take minutes instead of days with our previous provider. Managing subscriptions, upgrading and updating: everything is much more customer-friendly, both for our support staff as well as for our clients. We also appreciate the marketing tools available out-of-the box, such as promotions, and the multitude of payment methods that allow us to sell effortlessly in more than 50 countries globally. And we're just getting started," said Matthias Hänni, CFO at SwissMadeMarketing.
"I estimate we are 3 times faster in terms of preparing our go-to-market campaigns and have tripled our operational efficiency since we began working with Avangate. We're very happy with our decision to switch, especially as we look at our future plans and see how the platform's subscription management capabilities will help further increase our retention rates and ultimately our revenue," added Hänni.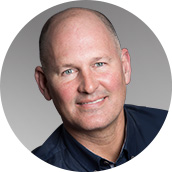 Erich Litch
"We're excited to work with SwissMadeMarketing and help them improve not only internal efficiencies, but also customer-facing activities. Subscription management, global payment processing and support for go-to-market activities are all key areas for our client. We're pleased to be able to simplify global ecommerce for them so they can truly focus on their customers' needs and ultimately maximize client lifetime value and increase global sales," said Avangate's Chief Revenue Officer, Erich Litch.
To learn more about how Avangate can grow your software and online services sales, read an overview of the Avangate commerce solutions as well as selected client success stories.
About SwissMadeMarketing
Founded in 2010, SwissMadeMarketing is based near the capital of Switzerland, Berne. Our driving force is the knowledge that this «Internet Thing» is the most powerful platform that has ever existed. Online Marketing has become so important for all businesses nowadays that it can make or break any company.
As an ambitious and slightly technology-obsessed team, we made it our mission to create and provide a complete toolset and training for business owners, SEO companies and affiliate marketers to build a profitable business online.
More information on swissmademarketing.com
About 2Checkout (formerly Avangate)

2Checkout, a Francisco Partners portfolio company, is the digital commerce & payments provider that helps companies sell their products and services via multiple channels, acquire customers across multiple touch points, increase customer and revenue retention, leverage smarter payment options and subscription billing models, and maximize sales conversion rates. The company's clients include ABBYY, Absolute, Bitdefender, FICO, HP Software, Kaspersky Lab, and many more companies across the globe.
Avangate acquired 2Checkout in March 2017. More information about 2Checkout's Avangate platform and related services can be found on www.avangate.com.
More information on 2Checkout can be found on www.2checkout.com
Media Contact
For media & PR inquiries related to Avangate, please contact:
Delia Ene, Avangate


Avangate Newsletter
Whether it's news you're looking for or an expert's advice on how to sell software, SaaS or digital goods online, you came to the right place. Find guidance in our latest eBooks, webinars, reports and conversations with industry thought leaders to further increase revenue, maximize the value of every customer, and expand global reach.