Close
Avangate Acquires 2Checkout

to Expand Payment Flexibility and Broaden Market Reach

Combined company will bring a unique combination of eCommerce and subscription management solutions to market through various payment models across the globe.
Find out more:
Transact At Every Touchpoint
Avangate Spring '13 Release Accelerates Cloud Commerce Across Any Channel
Enhanced Multi-Channel Capabilities Increase Mobile Conversion Rates By 20%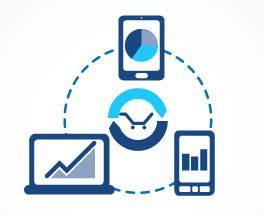 Redwood Shores, CA - April 11, 2013 - Avangate, the agile Commerce provider trusted by thousands of Software and Cloud Services companies to grow their businesses worldwide, today announced the Spring 2013 Release of its Avangate Enterprise Edition Platform which enhances the customer experience across any channel and any customer touchpoint. With this latest version, the Avangate solution offers vendors complete control around the sales and support processes, providing streamlined online ordering, brandable reseller tools and portals, and enhanced mobile commerce capabilities.
Buyers of Software and Services today expect personalized experiences across all channels and devices. Avangate's Spring '13 Release enhances the Avangate Enterprise Edition platform with innovative ways to guide customer behavior and remove friction from the buying process. Multiple new features, including streamlined PayPal payment flows, enhanced upselling and cross-selling capabilities, extended APIs for embedded purchasing, and configurable mobile commerce, help vendors encourage specific actions at every stage of the customer lifecycle and ultimately increase conversions.


"As we ramp our sales to strategic consumer brands, our ramp of developer self-service sales to enable the broad use of our augmented reality platform is also critical," stated Thomas Alt, CEO, Metaio, an industry leader in augmented reality software and solutions. "Avangate is a key element to taking our product sales across channels - online direct as well as via affiliate partners - and this latest release helps us do so in a seamless and consistent way, making it much easier for us to deploy multi-channel marketing campaigns."
In addition, with mobile commerce on the rise, Avangate's Spring Release advances mobile shopping cart capabilities to include fully customizable templates for connected devices. This flexibility enables vendors to better reach smartphone and tablet users and increase conversion rates for these audiences.

An early adopter of the new release, Retina-X Studios, confirms both the need for and the benefit of focused mobile capabilities. "With mobile being so fundamental to our customers, the control and customer experience tools Avangate provides in this release help us reach our goal: to continuously optimize the customer experience across all our channels. Thanks to the ability to customize the mobile cart, we increased sales conversions by over 20%," commented James Johns, CEO of Retina-X Studios, a provider of monitoring software. "Equally important is our ability to provide customer support via online self-service or assisted service using the Avangate platform. Our customers have come to expect the ability to look up their subscriptions, orders and transaction history, as well as adjust their subscriptions on the fly. Avangate has become a key element not only for selling, but also for servicing and retaining our customers."
"The Avangate Spring Release '13 reflects our continued focus on helping our Software and Cloud Services customers grow their sales worldwide. With the rise of online and pay-as-you-go models, sellers need to be able to transact at every touchpoint to effectively service customers, whether they are ordering, requesting support, or signing up for a trial version," says Michael Ni, CMO/ SVP of Marketing and Products, Avangate. "The ability to enable all your customer touchpoints with commerce is required for success in today's increasingly digital world. Avangate provides the tools to offer increasingly complex bundles of services and products for customers in any region of the world ordering from any type of device."
To learn more about how Avangate can grow your software and SaaS sales, read an overview of the Avangate solutions and watch a video about the Avangate Spring' 13 release.
About 2Checkout (formerly Avangate)

2Checkout, a Francisco Partners portfolio company, is the digital commerce & payments provider that helps companies sell their products and services via multiple channels, acquire customers across multiple touch points, increase customer and revenue retention, leverage smarter payment options and subscription billing models, and maximize sales conversion rates. The company's clients include ABBYY, Absolute, Bitdefender, FICO, HP Software, Kaspersky Lab, and many more companies across the globe.
Avangate acquired 2Checkout in March 2017. More information about 2Checkout's Avangate platform and related services can be found on www.avangate.com.
More information on 2Checkout can be found on www.2checkout.com
Media Contact
For media & PR inquiries related to Avangate, please contact:
Delia Ene, Avangate


Avangate Newsletter
Whether it's news you're looking for or an expert's advice on how to sell software, SaaS or digital goods online, you came to the right place. Find guidance in our latest eBooks, webinars, reports and conversations with industry thought leaders to further increase revenue, maximize the value of every customer, and expand global reach.