Close
Avangate Acquires 2Checkout

to Expand Payment Flexibility and Broaden Market Reach

Combined company will bring a unique combination of eCommerce and subscription management solutions to market through various payment models across the globe.
Find out more:
Shared Vision, Accelerated Growth
Francisco Partners Acquires Ecommerce Leader Avangate
Additional Investment to Accelerate Avangate's Growth on Its Path to IPO
R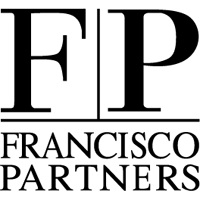 edwood City and San Francisco, CA - October 07, 2013 - Francisco Partners, a global technology-focused private equity firm, today announced it has acquired Avangate, the leader in customer-centric commerce with over 3,000 customers across more than 100 countries. Avangate provides a complete commerce solution enabling Software, SaaS and Cloud Services companies to increase their online sales, manage subscription billing, grow their reseller and affiliate distribution networks and reach new global markets. The additional investment from the deal will enable Avangate to expand product development and execute on its vision of delivering customer-centric commerce.
"The explosion of customer touch points has shifted buyer behavior at both traditional B2C and B2B companies and is driving the need for organizations to rethink their commerce solutions," said Avangate CEO Carl Theobald. "We're calling this shift in the market 'Business-to-individual' or 'B2i', which requires new customer-centric commerce solutions that can support rapid experimentation of product promotions, purchase paths, payment methods and new business models. With Francisco Partners we have found an investment partner that shares our customer-centric vision. Their investment and support further accelerates Avangate's vision to be a high growth public company, as well as opens a variety of additional market options."
Avangate powers commerce for thousands of Fortune 500, enterprise and SMB companies and has received numerous industry accolades, such as the CODiE Award for "Best eCommerce and Billing Solution", the Red Herring Top 100 Award for Most Innovative Companies, and Gartner's recognition as "Cool Vendor in E-Commerce, 2013."
"We are excited about Avangate's leadership position at the convergence of digital goods commerce and subscription billing and look forward to working with the Avangate team to continue its rapid growth," said My Le Nguyen, principal at Francisco Partners. "Speed is the new competitive differentiation and by giving companies a commerce platform to quickly introduce, test and optimize new business models across customer touch points, Avangate is leading the way in providing solutions for the next generation of commerce."
Avangate was advised by Pagemill Partners and Francisco Partners was advised by Navidar Group LLC. Edwards Wildman Palmer LLP acted as legal advisor to Avangate and Shearman & Sterling LLP acted as legal advisor to Francisco Partners. The financial terms of the transaction were not disclosed.
About Francisco Partners
Francisco Partners is a global private equity firm that specializes in investments in technology companies. Since its launch over a decade ago, FP has raised approximately $7 billion and invested in more than 100 technology companies, making it one of the most active investors in the industry. The firm invests in transaction values ranging from $50 million to over $2 billion, where the firm's deep sub-sector knowledge and operational expertise can help a company realize its full potential. For further information, please visit:
www.franciscopartners.com
.
Media Contact
Katie Wood Znameroski
Email:press@franciscopartners.com
Tel: +1 650.801.7952
About 2Checkout (formerly Avangate)

2Checkout, a Francisco Partners portfolio company, is the digital commerce & payments provider that helps companies sell their products and services via multiple channels, acquire customers across multiple touch points, increase customer and revenue retention, leverage smarter payment options and subscription billing models, and maximize sales conversion rates. The company's clients include ABBYY, Absolute, Bitdefender, FICO, HP Software, Kaspersky Lab, and many more companies across the globe.
Avangate acquired 2Checkout in March 2017. More information about 2Checkout's Avangate platform and related services can be found on www.avangate.com.
More information on 2Checkout can be found on www.2checkout.com
Media Contact
For media & PR inquiries related to Avangate, please contact:
Delia Ene, Avangate


Avangate Newsletter
Whether it's news you're looking for or an expert's advice on how to sell software, SaaS or digital goods online, you came to the right place. Find guidance in our latest eBooks, webinars, reports and conversations with industry thought leaders to further increase revenue, maximize the value of every customer, and expand global reach.