Close
Avangate Acquires 2Checkout

to Expand Payment Flexibility and Broaden Market Reach

Combined company will bring a unique combination of eCommerce and subscription management solutions to market through various payment models across the globe.
Find out more:
Dirac Research Leverages 2Checkout Capabilities to Enhance eCommerce Operations
Audio technology solutions provider accelerates growth of online sales to consumers with flexible and scalable digital commerce platform

ATLANTA, GA - December 14, 2017 - 2Checkout (formerly Avangate), a leader in eCommerce, payments and subscription billing solutions, announces that its client, Dirac Research, a world-renowned audio technology company based in Sweden, has enhanced its global eCommerce operations and accelerated online sales growth using 2Checkout's Avangate platform.
Dirac Research needed an eCommerce solutions provider to sell its sound correction software, Dirac Live Room Correction Suite™, to the B2C market segment. The solution had to be scalable and successfully fulfill needs such as order localization, license and trial management, and compliance with rules and regulations for global online sales, including sales taxation, chargeback and refund handling, all to create a frictionless selling process for end consumers from around the world.
By leveraging 2Checkout's capabilities and support, Dirac has focused on developing products and growing its business, rather than supervising tax compliance and managing the complexities of selling online at the global level. The integrated reporting across sales channels - direct or via affiliates or partners - is also appreciated, along with 24x7 vendor and shopper support. In addition, Dirac Research leverages the Avangate platform's eCommerce and merchandising capabilities, such as advanced mobile cart customization, promotions, unfinished payments and shopping cart abandonment follow-ups for additional revenue gains.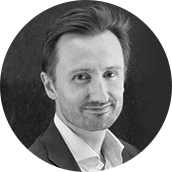 Mathias Johansson
CEO
Dirac
"The value proposition of the Avangate platform is very compelling. It's flexible-we can start with our one product and grow as we invent new ones. The platform takes care of local languages, currencies, taxation, VAT, payment methods and order management. Simply put, it meets all our needs," said Mathias Johansson, CEO and co-founder of Dirac.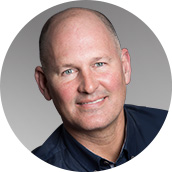 Erich Litch
CRO
2Checkout
"We are excited to work with Dirac Research and help the company sell online to a global market. Like many other clients, Dirac needed an eCommerce partner that takes away the compliance burden of selling internationally by ensuring VAT and tax compliance, processing international payments and offering support for chargebacks and refunds. The platform scalability and additional out-of-the-box tools help Dirac be nimble in the marketplace and sell its products via multiple channels," said Erich Litch, Chief Revenue Officer at 2Checkout.
Read more about 2Checkout's Avangate digital commerce solution and customer success stories on the company's website.
About Dirac
Dirac is a world-renowned audio technology company on a mission to invent the future of sound. Dirac's team of engineers and scientists deliver optimized sound solutions for mobile, automotive, residential and commercial environments through inspired innovation and a keen sense of evolving market trends and demands. Dirac's digital sound optimization technologies have been adopted by some of the most respected and recognizable electronics manufacturers spanning the globe, achieving dramatically improved sound quality and a shortened time-to-market. Dirac Research maintains its headquarters in Sweden and has representatives in Japan, USA, Korea, Germany and China.
For more information, visit www.dirac.com.
About 2Checkout (formerly Avangate)

2Checkout, a Francisco Partners portfolio company, is the digital commerce & payments provider that helps companies sell their products and services via multiple channels, acquire customers across multiple touch points, increase customer and revenue retention, leverage smarter payment options and subscription billing models, and maximize sales conversion rates. The company's clients include ABBYY, Absolute, Bitdefender, FICO, HP Software, Kaspersky Lab, and many more companies across the globe.
Avangate acquired 2Checkout in March 2017. More information about 2Checkout's Avangate platform and related services can be found on www.avangate.com.
More information on 2Checkout can be found on www.2checkout.com
Media Contact
For media & PR inquiries related to Avangate, please contact:
Delia Ene, Avangate


Avangate Newsletter
Whether it's news you're looking for or an expert's advice on how to sell software, SaaS or digital goods online, you came to the right place. Find guidance in our latest eBooks, webinars, reports and conversations with industry thought leaders to further increase revenue, maximize the value of every customer, and expand global reach.