Close
Avangate Acquires 2Checkout

to Expand Payment Flexibility and Broaden Market Reach

Combined company will bring a unique combination of eCommerce and subscription management solutions to market through various payment models across the globe.
Find out more:
Avangate Wins CODiE Award for Subscription Management for the Second Consecutive Year
Avangate's Digital Commerce Solution Recognized as the Best Solution to Help Software & SaaS Companies Manage All Aspects of the Subscription Lifecycle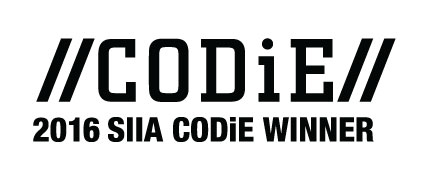 REDWOOD CITY, CA - May 26, 2016 - Avangate, the modern digital commerce solution provider trusted by thousands of software, SaaS and online services companies to grow their businesses worldwide, today announced that Avangate's Digital Commerce Platform was named the best Subscription Management Solution of 2016 as part of the SIIA CODiE Awards. Avangate was recognized as the best solution to help software & SaaS companies manage all aspects of the subscription lifecycle, including onboarding, assisted or unassisted subscription sales, pricing & packaging, billing, invoicing, payments, reporting, and financial management.
The SIIA CODiE Awards, run by the Software & Information Industry Association (SIIA), are the premier awards for the software and information industries, and have been recognizing product excellence for over 30 years. Sixty-one awards were given in 2016 for products and services deployed specifically for B2B software, information and media companies. For the Subscription Management Solution category in the Business Technology track, finalists were Avangate, cleverbridge, Recurly and Vindicia.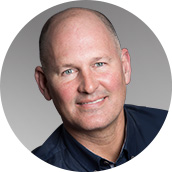 Erich Litch
"We have won this CODiE Award for the second year in a row and are extremely proud of this achievement, especially as we competed against dedicated subscription management providers. This prominent recognition demonstrates the strength and breadth of our digital commerce platform and surrounding services, of which subscription management is a key component," said Erich Litch, Avangate's Chief Revenue Officer. "We have focused a lot on this increasingly important area and will continue to make significant investments in subscription billing and recurring payments optimizations as we seek to bring the best digital commerce solution to the world and create superior value for our customers."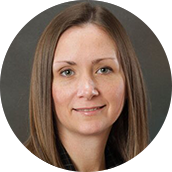 Rhianna Collier
"SIIA's 2016 Business Technology CODiE Award winners are some of the most innovative products impacting businesses across the world. Recognized by their peers, the CODiE Winners should be proud of this prestigious accolade honoring excellence in business technology products," said Rhianna Collier, VP & Managing Director for the Software & Services Division at SIIA. "We congratulate all of this year's CODiE Award winners, and thank them for the contributions they have made to their industries."
Avangate has been named winner and finalist in several previous CODiE Awards, including Winner of Best Subscription Management Solution and Best eCommerce & Billing Platform in 2015 and Winner of Best eCommerce and Billing Solution in 2013. To learn more about how Avangate can grow your software and SaaS sales, read an overview of Avangate commerce solutions.
Details about the 2016 CODiE Award-winning products can be found at http://www.siia.net/codie/2016-Winners.
About the SIIA CODiE™ Awards
The SIIA CODiE Awards is the only peer-reviewed program to showcase business and education technology's finest products and services. Since 1986, thousands of products, services and solutions have been recognized for achieving excellence. For more information, visit siia.net/CODiE.
About SIIA
SIIA is the leading association representing the software and digital content industries. SIIA represents approximately 800 member companies worldwide that develop software and digital information content. SIIA provides global services in government relations, business development, corporate education and intellectual property protection to the leading companies that are setting the pace for the digital age. For more information, visit www.siia.net. The Software & Services Division of SIIA (SSD) represents companies that develop the applications, services, infrastructure and tools driving the success of today's high-tech industry. For more information, visit www.siia.net/SSD.
About 2Checkout (formerly Avangate)

2Checkout, a Francisco Partners portfolio company, is the digital commerce & payments provider that helps companies sell their products and services via multiple channels, acquire customers across multiple touch points, increase customer and revenue retention, leverage smarter payment options and subscription billing models, and maximize sales conversion rates. The company's clients include ABBYY, Absolute, Bitdefender, FICO, HP Software, Kaspersky Lab, and many more companies across the globe.
Avangate acquired 2Checkout in March 2017. More information about 2Checkout's Avangate platform and related services can be found on www.avangate.com.
More information on 2Checkout can be found on www.2checkout.com
Media Contact
For media & PR inquiries related to Avangate, please contact:
Delia Ene, Avangate


Avangate Newsletter
Whether it's news you're looking for or an expert's advice on how to sell software, SaaS or digital goods online, you came to the right place. Find guidance in our latest eBooks, webinars, reports and conversations with industry thought leaders to further increase revenue, maximize the value of every customer, and expand global reach.