Close
Avangate Acquires 2Checkout

to Expand Payment Flexibility and Broaden Market Reach

Combined company will bring a unique combination of eCommerce and subscription management solutions to market through various payment models across the globe.
Find out more:
Avangate Summer '16 Release Helps Increase Recurring Revenue for Software, SaaS and Online Services Companies
Updates around eCommerce Features, Payments, Subscription Management and Merchandising Boost Conversion and Retention Rates
ATLANTA, GA - July 28, 2016 - Avangate, the modern digital commerce solution provider trusted by thousands of software, SaaS and online services companies to grow their businesses worldwide, today announced its 2016 Summer Release, unveiling new functionality around recurring revenue management. The latest capabilities help software, SaaS and online services vendors accelerate time-to-value across the entire subscription lifecycle and fine-tune their end-to-end monetization strategy. New payment methods and localized options, enhanced usage billing functionality, advanced subscription management as well as several refined eCommerce capabilities are part of over 400 feature updates from Avangate.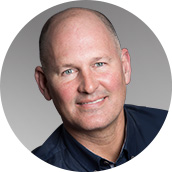 Erich Litch
"We are continuing to see a strong uptake in software, SaaS and online services subscriptions: they account for 73% of all transactions going through the Avangate platform in the first part of 2016, compared to 55% only three years ago. With every release, we are bringing more enhancements to our award-winning subscription management and eCommerce platform, to ensure that our customers have the best tools available to increase acquisition, activation, and especially retention, increasing customer lifetime value," said Erich Litch, Avangate's Chief Revenue Officer. "The 2016 Summer Release brings innovation around payments and billing, as well as advanced merchandizing options that help our customers stay at the forefront of commerce."
Key features of the Avangate 2016 Summer release include:
Smarter Payments & Conversions:
PayPal In-context Checkout - increase conversion with a streamlined purchase flow on an optimized page, without leaving the shopping cart. Consistent across devices, including mobile;
1-Scan Bank Transfers - Czech customers can now utilize their bank's mobile application to scan QR codes during checkout and complete payments in a matter of seconds and
POLi real time Australian online bank transfer, popular with consumers in Australia and New Zealand.
More insight into preferred payment methods and shopper behavior around the world is captured into Avangate's most recent quarterly Digital Commerce Benchmark, Trends in Global Software, SaaS & Online Services Sales.
Flexible Billing Engine, Monetization and Merchandising Tools:
Extended Usage Billing Model - additional flexibility regarding pre-paid recurring costs and overage usage fees charged in arrears as well as usage plan management; improved reporting and invoicing;
Subscription Management - enhanced cancelation management and capabilities, and
Threshold Promotions - for improved acquisition and higher average order value.
Scaled Onboarding & Retention Operations:
Redesigned Emails - included new best practices for improving email marketing metrics, and
Minimized Churn - enhanced Account Updater mechanism to cater for the new recycle patterns introduced with the advent of EMV.
To learn more about the current Avangate Release, watch the release video and view the 2016 Summer Release page. To learn more about how Avangate can grow your software and SaaS sales, read an overview of the Avangate commerce solutions.
About 2Checkout (formerly Avangate)

2Checkout, a Francisco Partners portfolio company, is the digital commerce & payments provider that helps companies sell their products and services via multiple channels, acquire customers across multiple touch points, increase customer and revenue retention, leverage smarter payment options and subscription billing models, and maximize sales conversion rates. The company's clients include ABBYY, Absolute, Bitdefender, FICO, HP Software, Kaspersky Lab, and many more companies across the globe.
Avangate acquired 2Checkout in March 2017. More information about 2Checkout's Avangate platform and related services can be found on www.avangate.com.
More information on 2Checkout can be found on www.2checkout.com
Media Contact
For media & PR inquiries related to Avangate, please contact:
Delia Ene, Avangate


Avangate Newsletter
Whether it's news you're looking for or an expert's advice on how to sell software, SaaS or digital goods online, you came to the right place. Find guidance in our latest eBooks, webinars, reports and conversations with industry thought leaders to further increase revenue, maximize the value of every customer, and expand global reach.