Close
Avangate Acquires 2Checkout

to Expand Payment Flexibility and Broaden Market Reach

Combined company will bring a unique combination of eCommerce and subscription management solutions to market through various payment models across the globe.
Find out more:
Customer Centric Commerce
Avangate Launches First Customer Centric Commerce Solution For Software And Cloud Services Businesses
Avangate Enterprise Edition Summer '13 Release Makes Any Marketing, Sales, or Support Activity a Point of Transaction for the Individual; Integrates Data Across Any Channel and Business Model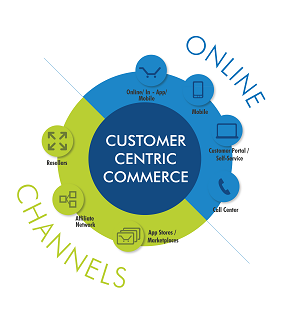 Redwood Shores, CA - June 4, 2013 - Avangate, the leading Customer Centric Commerce solution provider trusted by thousands of Software and Cloud Services companies to grow their business worldwide, today announced its Avangate Enterprise Edition Summer '13 release as part of its Customer Centric Commerce solution. The newest version of the Avangate Enterprise Edition Suite makes it possible for software companies to address the disruption of their traditional business and sales models, as individuals, whether consumers or businesses, continue to be empowered to dictate what channels they prefer to buy through and with what purchasing models.
"To companies who think commerce is checked off their list, we're saying, check again," said Michael Ni, CMO/SVP, Marketing and Products, Avangate. "The reality is, Software and Cloud Services companies are increasingly responsible for delivering value to individuals not just through product, but through the commerce process as well - specific, convenient, in-context. With the latest release of Avangate Enterprise Edition, Software companies - Cloud or not - can, for the first time, easily meet the preferences of their individual buyers to address this new reality while growing profitable sales revenue."
The move to an individual-focused, customer centric approach to commerce, the ability to turn every point of engagement - whether online, in-person, mobile or social, or at reselling channels - has become a key goal in the software industry's evolution. The challenge is now the number and variety of systems required to deliver on this goal. Constellation Research's R "Ray" Wang, Principal Analyst and CEO notes in his research on the trends in commerce that "technologies have not kept up the pace of change. The lack of agility to meet the pace of change is costly. In a recent Constellation survey, the median organization maintains 33 separate and disparate systems to support the end to end delivery of an order," Introducing Matrix Commerce, Constellation Research, Inc., January 15, 2013.
Solving Software companies' problem of fragmented commerce systems that prevent keeping up with these customer demands, the Summer '13 release extends Avangate's advanced subscriptions setup and management, usage-based billing, advanced retention management, cross distribution channel management to unify data and treatment from direct and indirect channels. The Summer '13 release supports the needs for a Customer Centric Commerce solution to enable vendors to:
Transact at every touch point via optimized online selling channels; mobile; direct sales and service points; channel-enabled sales and service portals; and API integration;
Optimize new business models on the fly with a flexible product catalog; multi-revenue model billing automation and management; self-service setup, testing and reporting tools;
Reach new global markets instantly with localization best-practices, localized payments and taxation services, as well as distribution networks to drive sales to international, as well as micro-vertical markets.
Bitdefender, a leading player in Security Software, agrees. "We value our partnership with Avangate, as our visions for the future clearly align. At Bitdefender, we are very customer focused and Avangate's new Customer Centric Commerce solution is the right enabler for our strategy. Today's buyer, both on the consumer and business sides, has changed, with large implications on the purchasing process and beyond: you need to have the right tools to not only accept orders, but service customers, understand their usage needs and, critically, boost retention as subscriptions gain increasing momentum in our changing market. Avangate's platform helps us to be flexible in our market approach, experiment, understand trends, and reach customers via established, direct or emerging channels," said Mihaela Paun, Global Online Programs Director, Bitdefender.
To learn more about Customer Centric Commerce solution and the Avangate Enterprise Edition Summer'13 release, visit here. If you would like to see what Customer Centric Commerce can do to fix your fragmented online sales systems, sign-up for a demo here.
About 2Checkout (formerly Avangate)

2Checkout, a Francisco Partners portfolio company, is the digital commerce & payments provider that helps companies sell their products and services via multiple channels, acquire customers across multiple touch points, increase customer and revenue retention, leverage smarter payment options and subscription billing models, and maximize sales conversion rates. The company's clients include ABBYY, Absolute, Bitdefender, FICO, HP Software, Kaspersky Lab, and many more companies across the globe.
Avangate acquired 2Checkout in March 2017. More information about 2Checkout's Avangate platform and related services can be found on www.avangate.com.
More information on 2Checkout can be found on www.2checkout.com
Media Contact
For media & PR inquiries related to Avangate, please contact:
Delia Ene, Avangate


Avangate Newsletter
Whether it's news you're looking for or an expert's advice on how to sell software, SaaS or digital goods online, you came to the right place. Find guidance in our latest eBooks, webinars, reports and conversations with industry thought leaders to further increase revenue, maximize the value of every customer, and expand global reach.