Close
Avangate Acquires 2Checkout

to Expand Payment Flexibility and Broaden Market Reach

Combined company will bring a unique combination of eCommerce and subscription management solutions to market through various payment models across the globe.
Find out more:
Avangate's Digital Commerce Solution Helps StratPad Focus On Delivering Value To Clients
New Services Economy Company Selects Avangate to Support Different Business Models on a Global Scale

Redwood Shores, CA - July 28, 2014 - Avangate, the leading Digital Commerce solution provider trusted by thousands of Software and Online Services companies to grow their business worldwide, today announced that StratPad, a cloud-based business planning software company, has selected Avangate to support its clients throughout the online service lifecycle, across touchpoints, and with different business and revenue models on a global level.
StratPad enters the New Services Economy with Avangate, avoiding the limitations of alternative payment-centric systems. The start-up wanted to be able to scale globally to new markets without up-front investments and needed the flexibility to experiment with different service and product models, while managing an ecosystem of services partners. In partnering with Avangate, the company is now able to support online services requirements that are several levels beyond just accepting payments and seamlessly deliver services to end-customers-all at scale and globally from day one.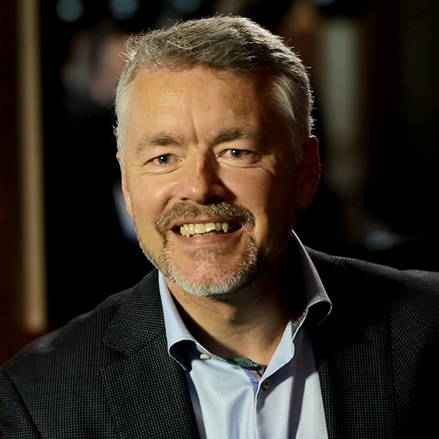 "Avangate is key to our strategic medium and long term goals, and its solution has made a huge difference in the way we think about our business. Avangate allows us to focus on what is really important in the new services economy: delivering value to our customers every day," said Alex Glassey, CEO at StratPad. "The commerce solution is seamlessly integrated into our system and it just works without us having to worry about a thing, whether it's servicing a small customer or creating partnerships with large Fortune 100 companies."
"We are honored to be a part of StratPad's global growth and vision of bringing together an ecosystem of services partners that support both start-ups and larger companies around the world," commented Joseph Brown, Avangate's SVP of Worldwide Sales. "StratPad's success is a testament to our commitment to help online services companies of all sizes in the New Services Economy scale and experiment quickly and seamlessly, while continuously delivering value to end-customers throughout their lifecycle."
Learn more about how you can accelerate grow your online revenues in the New Services Economy and read an overview of the Avangate commerce solutions..
About StratPad
StratPad is an award-winning online business planning system used by entrepreneurs around the world. It helps startups and SMBs think strategically about their business and create investor-ready business plans, including integrated financial projections. As they execute their plan, entrepreneurs can track their progress using StratPad's business intelligence and integrate their QuickBooks financial records. StratPad is multi-user, enabling management teams to collaborate easily on all aspects of business planning and execution.
More information can be found on stratpad.com
About 2Checkout (formerly Avangate)

2Checkout, a Francisco Partners portfolio company, is the digital commerce & payments provider that helps companies sell their products and services via multiple channels, acquire customers across multiple touch points, increase customer and revenue retention, leverage smarter payment options and subscription billing models, and maximize sales conversion rates. The company's clients include ABBYY, Absolute, Bitdefender, FICO, HP Software, Kaspersky Lab, and many more companies across the globe.
Avangate acquired 2Checkout in March 2017. More information about 2Checkout's Avangate platform and related services can be found on www.avangate.com.
More information on 2Checkout can be found on www.2checkout.com
Media Contact
For media & PR inquiries related to Avangate, please contact:
Delia Ene, Avangate


Avangate Newsletter
Whether it's news you're looking for or an expert's advice on how to sell software, SaaS or digital goods online, you came to the right place. Find guidance in our latest eBooks, webinars, reports and conversations with industry thought leaders to further increase revenue, maximize the value of every customer, and expand global reach.