Close
Avangate Acquires 2Checkout

to Expand Payment Flexibility and Broaden Market Reach

Combined company will bring a unique combination of eCommerce and subscription management solutions to market through various payment models across the globe.
Find out more:
Avangate Enterprise Edition Spring Release
Avangate Enterprise Edition™ Brings Software and Saas Companies New Revenue Channels and More Control Over The Online Shopper Experience
Spring Release Helps Small and Medium-Size Businesses Provide Seamless Digital Buying Experiences Across Any Device and Supports New Flexible Business Models
REDWOOD SHORES, CA - April 4, 2012 - Avangate, the agile eCommerce service provider trusted by thousands of Software and SaaS companies to grow their businesses worldwide through any channel and any model, has announced the Spring Release of its Avangate Enterprise Edition™ suite. It is engineered to help software companies craft intentional, fully customizable, in-application and embedded shopper experiences across web apps, desktop software, mobile devices, social networks, and platforms.

As with previous versions, the Spring Release of Avangate Enterprise Edition is built atop the Avangate Commerce Platform providing the only multi-channel, multi-model commerce solution that is designed specifically for small to medium-size software vendors. Some of the key elements of the Avangate Enterprise Edition Spring Release include: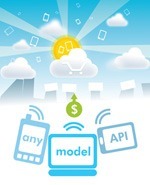 Expanded API - enables software companies to monetize their software and SaaS solutions at any touch point by embedding merchandising, ordering and subscriptions management capabilities within any shopper experience while ensuring a consistent and unified set of offers, messages, and capabilities. The API can be used for everything from advanced custom shopping carts, any-platform-any-device-commerce including mobile and social, branded app stores, to single-click in-application acquisitions, cross-selling, subscription renewals and upgrades.
myAccount 2.0 - allows software vendors to quickly and simply offer branded self-service capabilities to their customers. This empowers customers to manage their software downloads and subscriptions - whether downloading the latest version or amending, renewing, or upgrading their subscription, or even viewing their account and payment history.
Pre-built CRM integration and shopper templates - accelerate software vendor time to market. The release unifies business reporting and customer insight via the Salesforce.com connector. Expanded order process configurability coupled with new purchasing templates and flows support improved branding and conversion.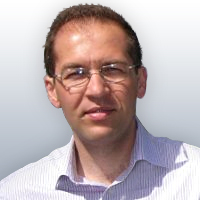 "This latest release gives us the opportunity to highly target our cross-sell and up-sells for both new and existing clients," said Philip Petrescu, CEO of Caphyon. "The new features will not only accelerate our launch and growth of our upcoming SaaS solutions, but also enable us to provide a well-defined, seamless ordering and support experience."

"Software and SaaS publishers need to continuously experiment and optimize how they convert, re-convert, and retain customers within the context of the buying and using experience," said Michael Ni, CMO/SVP, Marketing and Products for Avangate. "This Spring Release of the Avangate Enterprise Edition Suite allows our customers to quickly deploy a branded, configurable shopping experience, measure and increase sales conversion rates, all supported by a comprehensive ordering API providing the flexibility to leverage the growing number of customer commerce touch points."

Highlights of the Avangate Avangate Enterprise Edition Spring Release can be viewed on YouTube.
About 2Checkout (formerly Avangate)

2Checkout, a Francisco Partners portfolio company, is the digital commerce & payments provider that helps companies sell their products and services via multiple channels, acquire customers across multiple touch points, increase customer and revenue retention, leverage smarter payment options and subscription billing models, and maximize sales conversion rates. The company's clients include ABBYY, Absolute, Bitdefender, FICO, HP Software, Kaspersky Lab, and many more companies across the globe.
Avangate acquired 2Checkout in March 2017. More information about 2Checkout's Avangate platform and related services can be found on www.avangate.com.
More information on 2Checkout can be found on www.2checkout.com
Media Contact
For media & PR inquiries related to Avangate, please contact:
Delia Ene, Avangate


Avangate Newsletter
Whether it's news you're looking for or an expert's advice on how to sell software, SaaS or digital goods online, you came to the right place. Find guidance in our latest eBooks, webinars, reports and conversations with industry thought leaders to further increase revenue, maximize the value of every customer, and expand global reach.