Close
Avangate Acquires 2Checkout

to Expand Payment Flexibility and Broaden Market Reach

Combined company will bring a unique combination of eCommerce and subscription management solutions to market through various payment models across the globe.
Find out more:
Avangate Enables Software And SaaS Vendors To Tap New Global Markets
Increased Focus on Localization, Channel Tools and Global Support Drive Stronger Customer Relationships and Higher Recurring Revenue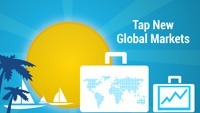 Redwood Shores, CA - July 16, 2012 - Avangate, the agile eCommerce service provider trusted by thousands of Software and SaaS companies to grow their businesses worldwide through any channel and any model, today announced the 2012 Summer Release of its advanced Avangate Enterprise Edition Suite. The quarterly product update will provide Software and SaaS vendors features designed to simplify new market expansion with targeted pricing, and enhanced marketing tools, support and deployment options across multiple selling channels, revenue models and mediums.
"With software vendors, rapidly realizing the huge potential of adopting eCommerce platforms to accelerate monetization, there is a growing need to provide increased levels of service, localization, and know-how in targeted markets around the world," said Michael Ni, CMO/SVP, Marketing and Products of Avangate. "The Summer Release is all about giving businesses global insights into the critical information that can accelerate their growth, as well as the tools and support to respond quickly to opportunities - whether via connected devices or emerging global markets."
The Avangate 2012 Summer Release includes over 150 new features and enhancements, including:
Expanded Regional Support: Global growth necessitates developing and executing end-to-end local pricing strategies. Expanded Regional Configuration helps vendors create targeted pricing for individual regions, identify localized upgrade and renewals opportunities, assist end-users with more regional support channels, European Physical delivery tracking, and new local payment methods for South America with PagoFacil in Argentina and Banco Santander in Chile.
Channel / Reseller-Enabled Subscriptions: With over 50% of software still sold via resellers, particularly in new markets, it is critical to enable resellers / VARs to effectively manage subscription and SaaS-based products on behalf of the vendor while maintaining visibility for businesses focused on reducing churn. The Summer Release further extends Avangate's unique capabilities to help grow and automate the entire indirect subscription lifecycle, from creating quotes and orders, to processing upgrades or applying prorates for charges, and managing customer renewals.
Optimized Mobile Commerce: To support the increasing trend of service consumption via portable devices, the 2012 Summer Release extends optimization support for the shopper's experience across devices. Vendors' commerce sites can now automatically adjust to browser needs and offer purchasing options via mobile-specific payment methods, such as Paypal Mobile Payments.
External Sales Affiliate Order Tracking: Available today, Avangate Enterprise Edition vendors will benefit from new tracking capabilities to control affiliates sales across multiple platforms, including external sales channels. This ensures affiliates are accurately credited while also offering merchants the flexibility to extend their options.
Expanded vendor self-service tools, insight, support: Supporting rapid go-to-market needs, the Summer Release offers 24x7 support and expanded self-service controls for vendors, including: activation of new payment methods, expanded analytics and A/B testing, and order recovery tools, all matched by expanded 24x7 vendor support.
Major Reporting Enhancements: Avangate-enabled businesses now have more granular visibility regarding individual buyer behaviors and shopping methods. Through one simple dashboard and the ability to create custom reports, businesses can monitor and accurately adjust shopper flow, marketing campaigns, and more for any potential purchaser.
"As the barriers to entry for the industry fall, the need for Software and SaaS companies to rapidly gain global expertise on buyer behaviors and new, recurring revenue models is critical," said Joe Brown, SVP Worldwide Sales, Avangate. "The Summer Release's focus on addressing highly local and regional practices exemplifies Avangate's continued differentiation as a true partner to vendors of all sizes. Our focus continues to be on providing the expertise our customers need coupled with our comprehensive, modular platform, to create a compelling online commerce experience for both our vendors and their consumers."
For more information, please visit our website and watch the video walk-through.
Avangate's Enterprise Edition platform was recognized by the Software & Information Industry Association, CODiE Awards as one of the "Best Electronic Commerce Solutions" and was named a Red Herring "Top 100 Europe" technology company in 2012. To learn more about how Avangate can grow your software sales, visit our interactive tour and follow our blog for tips on marketing, channel management, eCommerce and the business of software.
About 2Checkout (formerly Avangate)

2Checkout, a Francisco Partners portfolio company, is the digital commerce & payments provider that helps companies sell their products and services via multiple channels, acquire customers across multiple touch points, increase customer and revenue retention, leverage smarter payment options and subscription billing models, and maximize sales conversion rates. The company's clients include ABBYY, Absolute, Bitdefender, FICO, HP Software, Kaspersky Lab, and many more companies across the globe.
Avangate acquired 2Checkout in March 2017. More information about 2Checkout's Avangate platform and related services can be found on www.avangate.com.
More information on 2Checkout can be found on www.2checkout.com
Media Contact
For media & PR inquiries related to Avangate, please contact:
Delia Ene, Avangate


Avangate Newsletter
Whether it's news you're looking for or an expert's advice on how to sell software, SaaS or digital goods online, you came to the right place. Find guidance in our latest eBooks, webinars, reports and conversations with industry thought leaders to further increase revenue, maximize the value of every customer, and expand global reach.