Close
Avangate Acquires 2Checkout

to Expand Payment Flexibility and Broaden Market Reach

Combined company will bring a unique combination of eCommerce and subscription management solutions to market through various payment models across the globe.
Find out more:
eCommerce Park, Hall 6 Stand K18
Avangate At CeBIT 2013: The Future Of Software Distribution
eCommerce Service Provider to Share Knowledge at the eCommerce Forum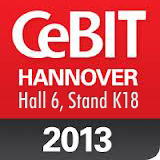 Redwood Shores, CA – February 26, 2013 – Avangate, the agile Commerce provider trusted by thousands of Software and Cloud Services companies to grow their businesses worldwide, today announced its participation at CeBIT 2013 as both a speaker and exhibitor. From March 5 to 9, Avangate will join the world's number one event for the digital economy, which for 2013 focuses on "shareconomy," the shift from owning to sharing reflected in the rise of Cloud-based applications and the critical need to earn user trust.
eCommerce Park Exhibition
Avangate will exhibit in Hall 6, Stand K18 at the eCommerce Park, which, after just 3 years, has already become an integral part of the technology fair. Avangate is pleased to be part of this dynamic and growing community of eCommerce solution providers.
"Successful digital commerce today requires bringing together deep online eCommerce, subscription billing, and multi-channel distribution. Having the speed and flexibility of a complete commerce solution enables vendors to quickly launch new products, test new business models, and grow globally – increasingly critical for software and SaaS companies," said Matthijs Koorn, Avangate's Business Development Manager for EMEA. "The digital market today clearly offers many opportunities, as well as many challenges to software and cloud service vendors due to the rapid speed of change and its implications for all the players who sell, deliver, and distribute those goods. Avangate, a leader in digital commerce, already helps thousands of software and SaaS companies navigate these challenges to sell more software and services worldwide."
Avangate Expert Speeches in the eCommerce Forum
Avangate will be hosting multiple expert presentations at the CeBIT eCommerce Forum in Hall 6. Focused on the theme "eCommerce Infrastructures," each talk highlights the current factors and approaches for accelerating sales and electronic distribution of software and SaaS:
Tuesday, March 5, 2013, 12:50-13:15 / Leveraging the Change in Software Distribution, Matthijs Koorn, Business Development Manager EMEA, Avangate
Wednesday, March 6, 2013, 15:00-15:25 / Trends in SaaS & Software Distribution, Marc Kriegs, Sales Engineer, Avangate
Friday, March 8, 2013, 12:00-12:25 / Success Factors for International Software Sales, Matthijs Koorn, Business Development Manager EMEA Avangate B.V.
Meet Avangate – Evening Event on March 6, 2013
Avangate will also be hosting an exclusive evening event in the CeBIT eCommerce Park on March 6th at 6:00 pm. This "Meet Avangate" event is specifically tailored for SaaS and software companies looking to grow their global software sales with optimized online sales, new revenue models, as well as increased distribution support and customer engagement.
To register for the event and for the chance to win an iPad mini, please visit http://www.avangate.com/lp/meet-avangate-at-cebit-2013.html. First 100 registrants will receive a ticket to attend CeBIT 2013, courtesy of Avangate.
About 2Checkout (formerly Avangate)

2Checkout, a Francisco Partners portfolio company, is the digital commerce & payments provider that helps companies sell their products and services via multiple channels, acquire customers across multiple touch points, increase customer and revenue retention, leverage smarter payment options and subscription billing models, and maximize sales conversion rates. The company's clients include ABBYY, Absolute, Bitdefender, FICO, HP Software, Kaspersky Lab, and many more companies across the globe.
Avangate acquired 2Checkout in March 2017. More information about 2Checkout's Avangate platform and related services can be found on www.avangate.com.
More information on 2Checkout can be found on www.2checkout.com
Media Contact
For media & PR inquiries related to Avangate, please contact:
Delia Ene, Avangate
Avangate Newsletter
Whether it's news you're looking for or an expert's advice on how to sell software, SaaS or digital goods online, you came to the right place. Find guidance in our latest eBooks, webinars, reports and conversations with industry thought leaders to further increase revenue, maximize the value of every customer, and expand global reach.