Avangate Named to Deloitte North America Technology Fast 500™ for Third Year Running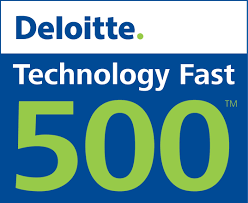 ATLANTA, GA - January 31, 2017 - Avangate, the global eCommerce and subscription billing platform that maximizes revenue for software, SaaS and digital solutions, today announced that it has been named to the 2016 Deloitte North America Technology Fast 500™ Rankings for the third year in a row. The list ranks the 500 fastest growing technology, media, telecommunications, life sciences, and energy tech sectors in North America, selecting winners based on percentage fiscal year revenue growth over the previous four years (2012 to 2015).
Avangate's growth over the past few years was driven largely by global expansion, new customers across multiple software verticals and product innovations that increase revenue for its customers and simplify selling globally.
"Our personal and professional lives are shifting in response to new technologies and business models that are changing the way we work and live," said Sandra Shirai, principal, Deloitte Consulting LLP and US Technology, Media, and Telecommunications leader . "The 2016 Technology Fast 500 winners are supporting this shift by creating experiences for their customers, surpassing expected possibilities, and helping to envision even more effective and ingenious solutions. That means taking risks, encouraging experimentation and embracing transformation."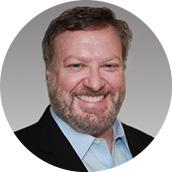 Alex Hart
"Avangate is proud to be named among the top 500 fastest growing companies in North America yet again," said Alex Hart, CEO of Avangate. "This continued recognition from a leading organization validates our success in providing a seamless digital commerce experience. Additionally, by using our tools, companies are also able to increase their own revenue, so Avangate's growth is amplified by the ongoing development of other organizations as well."
For more information on the Deloitte 2016 Fast 500 awards, please visit the Technology Fast 500 Rankings page.
About Deloitte's Technology Fast 500™
Deloitte's Technology Fast 500 provides a ranking of the fastest growing technology, media, telecommunications, life sciences and energy tech companies - both public and private - in North America. Technology Fast 500 award winners are selected based on percentage fiscal year revenue growth from 2012 to 2015.
In order to be eligible for Technology Fast 500 recognition, companies must own proprietary intellectual property or technology that is sold to customers in products that contribute to a majority of the company's operating revenues. Companies must have base-year operating revenues of at least $50,000 USD or CD, and current-year operating revenues of at least $5 million USD or CD. Additionally, companies must be in business for a minimum of four years and be headquartered within North America.
As used in this document, "Deloitte" means Deloitte LLP and its subsidiaries. Please see http://www.deloitte.com/us/about for a detailed description of the legal structure of Deloitte LLP and its subsidiaries.
About Avangate

Avangate, a Francisco Partners portfolio company, is the digital commerce provider that helps Software, SaaS and digital solution providers to sell their products and services via multiple channels, to acquire customers across multiple touch points, to increase customer and revenue retention, to leverage smarter payment options, and to maximize sales conversion rates.
Avangate's clients include ABBYY, Absolute, Bitdefender, FICO, HP Software, Kaspersky Lab and many more companies across the globe.
More information can be found on www.avangate.com
Media Contact
For media & PR inquiries related to Avangate, please contact:
Delia Ene, Avangate
Avangate Newsletter
Whether it's news you're looking for or an expert's advice on how to sell software, SaaS or digital goods online, you came to the right place. Find guidance in our latest eBooks, webinars, reports and conversations with industry thought leaders to further increase revenue, maximize the value of every customer, and expand global reach.