Close
Avangate Acquires 2Checkout

to Expand Payment Flexibility and Broaden Market Reach

Combined company will bring a unique combination of eCommerce and subscription management solutions to market through various payment models across the globe.
Find out more:
2Checkout Recognized on Constellation ShortLists™ for Campaign to Commerce and Smart Services Digital Monetization
Leading analyst firm recommends 2Checkout's Avangate digital commerce solution for companies in pursuit of digital transformation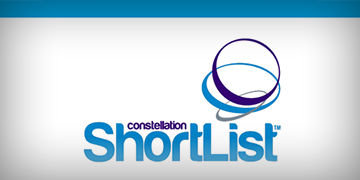 ATLANTA, GA - September 5, 2017 - 2Checkout (formerly Avangate), a leader in eCommerce, payments and subscription billing solutions, announces today that its Avangate solution was named to the Q3 2017 Constellation ShortList™ for two categories: Campaign to Commerce and Smart Services Digital Monetization Platforms.
Each Constellation ShortList™ recommends technology vendors to early adopters pursuing digital transformation initiatives. The Campaign to Commerce ShortList™ recognizes that a traditional CRM is insufficient to handle the demands on modern businesses selling online. The 12 companies on the Campaign to Commerce ShortList™ were selected from among more than 50 vendors based on detailed criteria, including multichannel delivery, access for multiple stakeholders, or multi-tenant cloud delivery.
The ShortList™ for Smart Services Digital Monetization Platforms reflects how new digital business models coupled with the subscription economy have created the need for a new type of smart digital billing solutions. The ShortList™ selected 11 vendors from among 20 monetization solutions based on criteria including account management, alerts and notifications, integration, invoicing, and reporting and analytics.

Ray "R" Wang
"The right timing, teams and technology are the three Ts for crafting digital business models to achieve digital transformation success," said R "Ray" Wang, chairman and founder at Constellation Research. "Each Constellation ShortList, researched and curated by our analysts, guides early adopters in identifying the right technologies to build successful and competitive programs."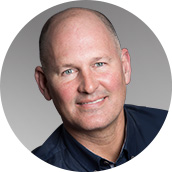 Erich Litch
"The principles of Constellation's Matrix Commerce - a new vision that focuses on how to coordinate supply and demand in an increasingly sophisticated market where buyers demand a seamless and frictionless experience - are at the core of our digital commerce solution. We are proud to be named on both the Campaign to Commerce and Smart Services Digital Monetization shortlists. These recognitions are in sync with our purpose to help our clients drive digital transformation and be leaders in their market segments," said Erich Litch, 2Checkout's Chief Revenue Officer.
The Avangate platform has received numerous awards and recognition along the years, including more recently being named High Performer in G2Crowd's 2017 Grids on E-Commerce Platform Software and Subscription Management, Best Subscription/Recurring Billing Program by 2017 CNP Awards, many times winner and finalist in the CODiE awards and many others.
For more information on the Constellation Research shortlists, visit Campaign to Commerce and Smart Services Digital Monetization Platforms.
Disclaimer
Constellation Research does not endorse any solution or service named in its research.
About Constellation Research
Constellation Research is an award-winning, Silicon Valley-based strategic advisory and futurist research firm. Constellation's analysts serve as innovation advisors for leaders and Global 2000 organizations navigating the challenges of business-model disruption and transformation. Unlike legacy analyst firms, Constellation works closely with solution providers, partners, and its Constellation Executive Network of innovative buy-side leaders, C-suite executives and board of directors to lead the way in disrupting technology and research coverage areas. The goal - deliver to clients what they need to achieve valuable business results.
For more information about Constellation Research, visit www.ConstellationR.com
About 2Checkout (formerly Avangate)

2Checkout, a Francisco Partners portfolio company, is the digital commerce & payments provider that helps companies sell their products and services via multiple channels, acquire customers across multiple touch points, increase customer and revenue retention, leverage smarter payment options and subscription billing models, and maximize sales conversion rates. The company's clients include ABBYY, Absolute, Bitdefender, FICO, HP Software, Kaspersky Lab, and many more companies across the globe.
Avangate acquired 2Checkout in March 2017. More information about 2Checkout's Avangate platform and related services can be found on www.avangate.com.
More information on 2Checkout can be found on www.2checkout.com
Media Contact
For media & PR inquiries related to Avangate, please contact:
Delia Ene, Avangate


Avangate Newsletter
Whether it's news you're looking for or an expert's advice on how to sell software, SaaS or digital goods online, you came to the right place. Find guidance in our latest eBooks, webinars, reports and conversations with industry thought leaders to further increase revenue, maximize the value of every customer, and expand global reach.