Close
Avangate Acquires 2Checkout

to Expand Payment Flexibility and Broaden Market Reach

Combined company will bring a unique combination of eCommerce and subscription management solutions to market through various payment models across the globe.
Find out more:
Customer-Centric Commerce
Avangate Fall'12 Release Accelerates Customer-Centric Commerce
Improved Customer Insights and Advanced Subscriptions Management Enable Software and SaaS Companies to Better Service and Retain Their Customers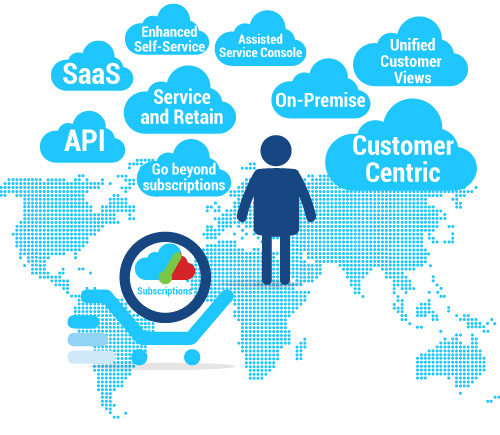 Redwood Shores, CA - November 15, 2012 - Avangate, the agile eCommerce service provider trusted by thousands of software and SaaS companies to grow their businesses worldwide through any channel and any model, today announced the 2012 Fall Release of powerful new customer-centric tools within its Avangate Enterprise Edition Suite. Avangate has enhanced its features with intuitive controls to unlock deeper customer insights and streamline customer and subscription management. These advancements provide businesses with an integrated and agile commerce platform to service and retain customers at every touchpoint.

"Software companies are quickly adapting their businesses to subscription models, even as they increasingly build and deliver new services via the cloud. This shift to where the customers have the ability to drop their subscriptions at any time forces publishers to better understand and service them," said Michael Ni, CMO, Avangate. "Our Fall Release focuses upon exactly that - giving software and SaaS vendors 'the big picture view' of their customers and subscriptions, and more importantly the right tools to service and retain those customers. Along with deep SaaS and subscription business support, the Fall Release continues to build the commerce capabilities that all our clients, from small businesses to Fortune 500 companies, need to accelerate their global sales, as they adapt their systems to the growing customer expectations for service and pay-as-you-go pricing."

Avangate's 2012 Fall Release contains over a hundred new features and enhancements, including:
Enhanced Self-Service: With every interaction potentially a "moment of need," the Fall Release enables vendors to offer more granular self-service capabilities to review, manage and update subscriptions and user accounts across touch-points. These features include a fully brandable online "myAccount" set of pages through to embedded self-service capabilities that can be deployed within a vendor's application.
Assisted Service Console: Beyond self-service, Avangate has greatly expanded account representatives tools to directly manage subscriptions and user account information on behalf of a customer - all while securely managing customer private and payment information. Support representatives can, in real-time, apply upgrades and discounts to subscriptions, create new and update existing orders, and manage billing details.
Expanded Email / Notifications: Vendors now have enhanced visibility into their customer behavior across response, conversion rates, and other email marketing metrics. Coupled with rich, customizable email templates, this allows for better management of the entire sales and retention customer lifecycle based on individual customer value and behavior.
Unified Customer Views and Processes: Avangate vendors have added visibility and control to manage their software businesses, whether they are a SaaS / Cloud Service provider, an on-premise solution, or a hybrid of both. Customer 360-degree views and updated customer and subscription management flows consolidate information and streamline subscription management, order entry and fulfillment, and billing management.
Expanded Touchpoints: With customers increasingly learning about and purchasing products on their channel of choice, Avangate's enriched APIs and expanded mobile ordering capabilities enable vendors' customers to order where, when, and how they want. Designed to embed commerce at any touchpoint, Avangate provides commerce capabilities within mobile apps, native apps and custom sales processes.
The new Avangate 2012 Fall Release features are available today for Avangate eCommerce and Avangate Enterprise Edition customers.

Avangate received the Deloitte Fast50 award for fastest growing companies and was named a Red Herring "Top 100 Europe" technology company in 2012. Its Avangate Enterprise Edition platform was recognized by the Software & Information Industry Association, CODiE Awards as one of the "Best Electronic Commerce Solutions" . To learn more about how Avangate can grow your software sales, visit our interactive tour and follow our blog for tips on marketing, channel management, eCommerce and the business of software.
About 2Checkout (formerly Avangate)

2Checkout, a Francisco Partners portfolio company, is the digital commerce & payments provider that helps companies sell their products and services via multiple channels, acquire customers across multiple touch points, increase customer and revenue retention, leverage smarter payment options and subscription billing models, and maximize sales conversion rates. The company's clients include ABBYY, Absolute, Bitdefender, FICO, HP Software, Kaspersky Lab, and many more companies across the globe.
Avangate acquired 2Checkout in March 2017. More information about 2Checkout's Avangate platform and related services can be found on www.avangate.com.
More information on 2Checkout can be found on www.2checkout.com
Media Contact
For media & PR inquiries related to Avangate, please contact:
Delia Ene, Avangate


Avangate Newsletter
Whether it's news you're looking for or an expert's advice on how to sell software, SaaS or digital goods online, you came to the right place. Find guidance in our latest eBooks, webinars, reports and conversations with industry thought leaders to further increase revenue, maximize the value of every customer, and expand global reach.