Close
Avangate Acquires 2Checkout

to Expand Payment Flexibility and Broaden Market Reach

Combined company will bring a unique combination of eCommerce and subscription management solutions to market through various payment models across the globe.
Find out more:
Avangate to Speak at International Ecommerce Day 2016
Going beyond payments: How to sell online to a global audience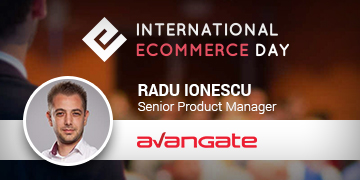 October 26, 2016 - Avangate will sponsor and speak at the online event International Ecommerce Day on November 3rd. Join the event and get the chance to interact with some of the world's top experts on conversion optimization, eCommerce and digital marketing such as Rand Fishkin from MOZ, Brian Massey from Conversion Sciences, Sam Mallikarjunan, Principal Marketing Strategist at HubSpot and many more!
Here's what you can expect from attending International Ecommerce Day:
• Get access to 20+ rich presentations packed with examples, case studies and takeaways
• Learn how to create marketing campaigns with impact
• Find out what you need to optimize your eCommerce business and boost revenue
• Get access to marketing technology tools at convenient prices
Don't miss our very own Radu Ionescu, Senior Product Manager at Avangate, will talk about Going beyond payments: How to sell online to a global audience.
Simply accepting payments online isn't enough for emerging and growing companies! Selling goods and services online to a global audience needs a combination of smarter payments and commerce tools. Join Radu's session to learn what the requirements are for this and how to optimize the digital commerce lifecycle.
Save your spot and get your free ticket now.
About 2Checkout (formerly Avangate)

2Checkout, a Francisco Partners portfolio company, is the digital commerce & payments provider that helps companies sell their products and services via multiple channels, acquire customers across multiple touch points, increase customer and revenue retention, leverage smarter payment options and subscription billing models, and maximize sales conversion rates. The company's clients include ABBYY, Absolute, Bitdefender, FICO, HP Software, Kaspersky Lab, and many more companies across the globe.
Avangate acquired 2Checkout in March 2017. More information about 2Checkout's Avangate platform and related services can be found on www.avangate.com.
More information on 2Checkout can be found on www.2checkout.com
Media Contact
For media & PR inquiries related to Avangate, please contact:
Delia Ene, Avangate


Avangate Newsletter
Whether it's news you're looking for or an expert's advice on how to sell software, SaaS or digital goods online, you came to the right place. Find guidance in our latest eBooks, webinars, reports and conversations with industry thought leaders to further increase revenue, maximize the value of every customer, and expand global reach.