Close
Avangate Acquires 2Checkout

to Expand Payment Flexibility and Broaden Market Reach

Combined company will bring a unique combination of eCommerce and subscription management solutions to market through various payment models across the globe.
Find out more:
Meet Avangate at Industry Events
Avangate to Speak at Affiliate Summit West 2017
Sharing Best Practices on Affiliate Marketing Focused on Software and SaaS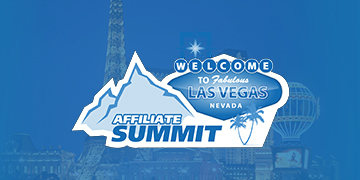 January 3, 2016 - Avangate, the global eCommerce and subscription billing platform that maximizes revenue for software, SaaS and digital solutions, announced today that it will attend and speak at Affiliate Summit West 2017 (#ASW17), taking place January 15-17, 2017 at Paris Las Vegas Hotel.
The conference expected attendance is 6,000+. The tradeshow offers attendees tradeshow areas with affiliates, merchants, vendors, networks, technology providers, digital agencies, traffic sources; multiple tracks of relevant educational sessions delivered by industry experts; a variety of networking events.
Avangate's Senior Affiliate Recruiter Teodora Dobjanschi will deliver a presentation on "How to Recruit New Affiliates that Sell", on January 15th at 3:15 PM, in Champagne 2.
Avangate will also be present at the Meet Market, Table #I23, in Concorde Ballroom, on January 15th, 12:00 PM - 6:00 PM.
Check out the event's full agenda and schedule a meeting with Avangate here.
About 2Checkout (formerly Avangate)

2Checkout, a Francisco Partners portfolio company, is the digital commerce & payments provider that helps companies sell their products and services via multiple channels, acquire customers across multiple touch points, increase customer and revenue retention, leverage smarter payment options and subscription billing models, and maximize sales conversion rates. The company's clients include ABBYY, Absolute, Bitdefender, FICO, HP Software, Kaspersky Lab, and many more companies across the globe.
Avangate acquired 2Checkout in March 2017. More information about 2Checkout's Avangate platform and related services can be found on www.avangate.com.
More information on 2Checkout can be found on www.2checkout.com
Media Contact
For media & PR inquiries related to Avangate, please contact:
Delia Ene, Avangate


Avangate Newsletter
Whether it's news you're looking for or an expert's advice on how to sell software, SaaS or digital goods online, you came to the right place. Find guidance in our latest eBooks, webinars, reports and conversations with industry thought leaders to further increase revenue, maximize the value of every customer, and expand global reach.