Close
Avangate Acquires 2Checkout

to Expand Payment Flexibility and Broaden Market Reach

Combined company will bring a unique combination of eCommerce and subscription management solutions to market through various payment models across the globe.
Find out more:
Avangate is a Finalist in European IT and Software Excellence Awards 2017
eCommerce and Subscription Billing Provider nominated for SME Solution of The Year Recognizing Solutions That Have Transformed the Business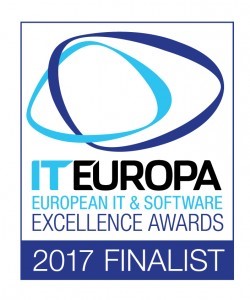 ATLANTA, GA - March 13, 2017 - Avangate, the global eCommerce and subscription billing platform that maximizes revenue for software, SaaS and digital solutions, today announced that it has been selected as a finalist in the European IT and Software Excellence Awards 2017, SME Solution of the year category.
Now in their 9th year, the European IT & Software Excellence Awards 2017 attracted more than 500 entries. The awards are given for IT solutions that get to the heart of customer issues, delivering better business, a clearer understanding of data, and more efficient and profitable outcomes. The judges, with many decades of experience of IT industry involvement between them, have arrived at a list of finalists that they believe truly reflects both the strength of Europe's IT industry and many of the changes in direction occurring within it. A total of 61 solution providers, 39 ISVs and 51 suppliers from 28 European countries have made the finals.
John Garratt, Editor of IT Europa, who heads the judges' panel says: "The fact that IT can make such a transformation in the business and organisation of so many enterprises, countries and organisations of all sizes is a tribute to the hard work that the industry puts in to effect such changes. In some ways IT transformation has been a well-kept secret and we aim to push out the core message in the coming year about just what the IT industry is capable of doing to a wider audience by highlighting some of the possibilities and potential contained in these awards."
The SMB category recognizes IT solutions provided to organizations with less than 250 employees. The judges looked for solutions that have transformed the business. This could be by enabling a different go to market strategy, completely redesigning their processes and operations or even enabling them to move into another business sector. The judges analyzed how the solution provider engaged with their customer to understand what they wanted to achieve, what advice they gave as to what was possible, how they implemented the solution and most importantly what were the results.
This is Avangate's second nomination for this prestigious European Award, with the first one bestowed in 2012. The winners of this year's awards will be announced at the European IT & Software Excellence 2017 Awards Dinner at the Royal Garden Hotel, London, UK, on 30 March 2017.
To learn more about how Avangate can grow your software and online services sales, read an overview of the Avangate commerce solutions as well as selected client success stories.
About IT Europa
IT Europa is the leading provider of strategic business intelligence, news and analysis on the European IT marketplace and the primary channels that serve it. In addition to its news services, the company markets a range of database reports and organises European conferences and events for the IT and Telecoms sectors. For further details visit: www.iteuropa.com
About 2Checkout (formerly Avangate)

2Checkout, a Francisco Partners portfolio company, is the digital commerce & payments provider that helps companies sell their products and services via multiple channels, acquire customers across multiple touch points, increase customer and revenue retention, leverage smarter payment options and subscription billing models, and maximize sales conversion rates. The company's clients include ABBYY, Absolute, Bitdefender, FICO, HP Software, Kaspersky Lab, and many more companies across the globe.
Avangate acquired 2Checkout in March 2017. More information about 2Checkout's Avangate platform and related services can be found on www.avangate.com.
More information on 2Checkout can be found on www.2checkout.com
Media Contact
For media & PR inquiries related to Avangate, please contact:
Delia Ene, Avangate


Avangate Newsletter
Whether it's news you're looking for or an expert's advice on how to sell software, SaaS or digital goods online, you came to the right place. Find guidance in our latest eBooks, webinars, reports and conversations with industry thought leaders to further increase revenue, maximize the value of every customer, and expand global reach.